This is a list of professional musicians to listen to for characteristic tone on your instrument. You can type any name into youtube and a plethora of videos will come up for you to watch. Enjoy!
Famous Violin players:
​Itzhak Perlman
Jascha Heifetz
Josef Gringold
Isaac Stern
Marie Hall
Midori
Joshua Bell
Mark O'Connor
Arcangelo Corelli
Giovanni Baptiste Viotti
Nicolo Paganini
Lambert Joseph Massart
Charles Auguste de Bériot
Delphin Jean Alard
Hubert Leonard
Camillo Sivori
Henry Vieuxtemps
Henry Gamble Blagrove
Olaus Borneman Bull
Edouard Remenyi
Henri Wieniawski

Famous Viola Players:

​

Lionel Tertis

Kim Kashkashian

Emanuel Vardi

Gerard Causse

Rivka Golani

Simonide Braconi

Simon Roland Jones
Famous cello players:
Yo Yo Ma
Pablo Casals Rostropovich
Jacqueline Du Pre
Timothy Eddy
Maurice Eisenberg
Emanuel Feuermann
David Finckel
Luigi Boccherini
Steven Isserlis
Anne Gastinel

Famous bass players:
Jaco Pastorius
John Patitucci
Victor Wooten
Victor Bailey
Peter Wentz
James Jamerson, Jr.
Louis Johnson
Nathan East
Chuck Rainey
Freddie Washington
Verdine White
Kyle Whalum
Powered by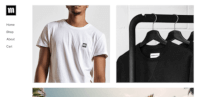 Create your own unique website with customizable templates.